Message from the Principal
Welcome to Menno Simons Christian School!
We are pleased that you have taken the time to visit the Menno Simons Christian School website. Our hope is that you find our website to be user-friendly, and after your visit, you will have a good idea of all we have to offer.
Menno Simons Christian School is a wonderful place for students to grow spiritually, educationally, get involved, and have a meaningful Elementary and Junior High school experience. We are based on Anabaptist philosophy and teaching' that believes students need to be nurtured in their faith, ask questions in an open environment and form their own faith within a Christian community. Our school emphasizes community, service, peacemaking and the centrality of Christ at the core. We do believe in educating the whole child with both classroom and extra-curricular programs as integral. We strive to create an environment where each and every student is given the attention necessary to achieve his/her individual success.
We do commit as a community to create a healthy and caring school climate characterized by respect, care and welcome. We also commit as a staff to a journey of improvement, innovation, creativity and assessment, providing rich and varied learning experiences to meet the diverse classroom needs.
All of this is made possible by strong partnerships that are developed with our parents and churches. I hope that our website will assist in the endeavor. As always, if you have questions or concerns, please do not hesitate to contact us.
Go Mustangs!
Philip Knafla
Principal Menno Simons Christian School
Principal's Perspective
So what are we trying to achieve with technology anyway?
Posted on

April 23rd, 2018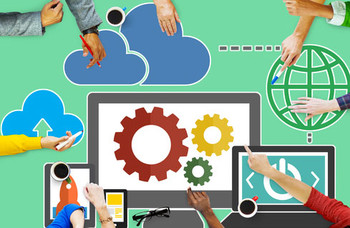 While attending a leadership conference in Banff, there were many discussions about leadership, its' application in our building, and an open question on how we are staying engaged with our community on school vision and goals. While considering the question, one of the things that popped into my mind based on recent conversations with parents, society, and school council is - "So what are we trying to achieve with technology anyway?"
I was also finishing up a book study that both Miss Brown and I are doing together, appropriately titled "The Principal" by Michael Fullan, and there were a few things in there that resonated with how we view our progress this year, what our vision for teaching and learning looks like, and where we are going given Alberta Education's mandate. While we often think of technology at Menno as the Junior High 1 to 1 chromebook, this vision  is for the entire school, K-9, as it is important to have a whole-school perspective behind this. We must deliberately choose how to teach students at each step how to be responsible digital citizens, tap into the potential that cloud-based computing and easy access gives us, while ensuring our wonderful students develop the knowledge, skills and attitude that will enable them to rise to all the future challenges that are yet unknown in society and work.
Michael Fullan (2014) wrote "there will need to be a new pedagogy by which students and teachers become learning partners (between and among each other), with students more in charge of their own learning, and teachers as agents of change. Technology would be an accelerator and deepener of learning in the skills required for living and learning". This thread also ties into the work that we have been deliberately doing with 5-9 and especially Junior High. But there are strands of this work in all our grades and classes, and is the direction that we are moving towards.
But at times it may have felt that as a staff we were playing around with how to use the technology, and how to encourage students to use it appropriately. This is indeed true - with technology changing as rapidly as it does, having an experimenter's attitude can be a strong driver of change. Fullan (2014) supported this by stating  that "instead of carefully designing a central strategy … (we) signaled a change in culture by passing a policy that embraced BYOD … and encouraged a culture of 'yes'. (Leaders) surmised that it would be more effective to work with the system to process what would be unleashed rather than to try to get people to behave in ways that the center determined". This gives an idea of what we have been after this year, in letting staff and students play around with technology, try new things, develop new procedures and rules around technology use, and invite students into the discussion. Now that we have a better understanding about how technology is working at Menno, we can be more deliberate and strategic about what we want to do with it, and Miss Brown and I, in collaboration with staff, are working on a clear vision for next year.
The main point is to support how we feel about Menno, our students and families, and how we can follow the path of Jesus. Can we be a role model and driver of our values, and celebrate them in a humble way? Funny enough, I feel that providing strong expectations and graceful teachings are what Miss Brown and I are driving towards, and is summed up well by Fullan (2014): "What will it take for your school and district to become 'so good they can't ignore you'?". Then we can share our Christian faith and love for school like never before.