School News
Welcome Mr Hunsberger!
Posted on

September 27th, 2018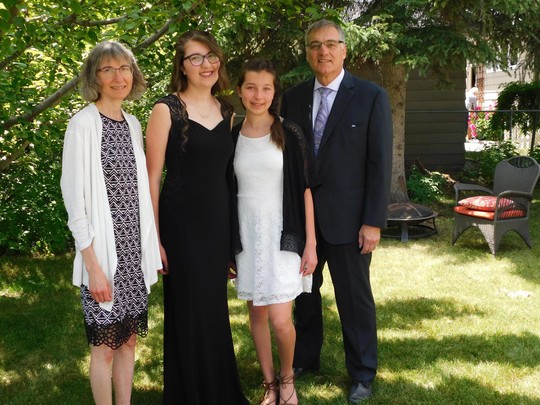 The Mennonite Educational Society is excited to have Keith working as the Business Administrator at Menno! 
Keith is a parent at Menno and is married to Michelle Hunsberger, our amazing kindergarten teacher. Keith has a diverse business and non-profit background. He has held accounting and administrative positions with the Ontario Livestock Exchange and Foothills Creamery. He has also held positions with non-profit charitable organizations including the Edmonton Mennonite Centre for Newcomers, Mennonite Central Committee Alberta and Heritage Christian School. For the past 4 and a half years he has been the Payroll and Benefit Coordinator and Accountant at Ambrose University. Previously, Keith also served as the Treasurer for the Mennonite Educational Society of Calgary.
Some fun facts about Keith:
Keith has 2 daughters who have attended Menno Simons. Rachel is in her 2nd year at
University of Alberta and Jenna is completing Grade 9.
After high school he lived for a year in Basel, Switzerland
He grew up in a large farm family and has four brothers and two sisters that all still live in
various parts of Ontario
His Favorite Dessert: Cherry pie and ice cream
His Dream Vacation: To take my family on a European holiday to visit some of the places I
visited and lived in over 34 years ago.
Welcome to Menno Simons Keith!