School News
The Compassionate Mrs Klassen
Posted on

October 25th, 2018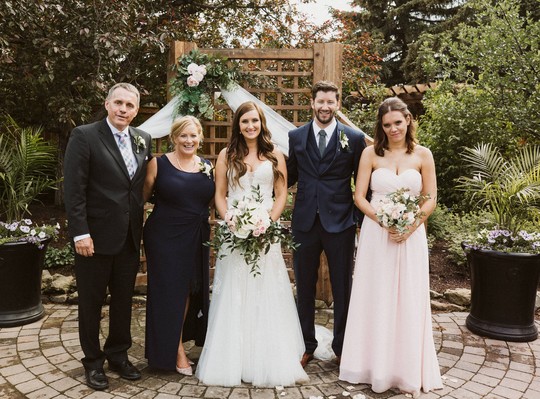 What is my role at Menno?
Officially, I am the Admin Assistant, but I wear a lot of hats!  Sometimes I'm the school nurse, the janitor, the borrower of keys, the band-aid lady, I try to make sure that Mr. Knafla and Ms. Brown eat their lunches…all sorts of things!  My favorite thing is seeing each of you and getting to know all of you.
Family facts:
I have one sister, who is a Grade six teacher in Beaumont.  My husband Randy and I have been married almost 30 years!!!  We have three fantastic and wonderful children that we are so proud of; Karis, Kristin and Scott.  Karis got married to Curtis this past spring, so now I have an amazing son in law too!
Fun Fact that no one knows…
Hmmm….if I tell you that, then everyone will know!!!  If you really want to know a fun fact about me, come and ask me and I will tell you one.  But just so you know, you will have to tell me a fun fact about you too!
Favorite Color:
I love so many colors…I love anything rainbow, but if I had to choose one I would say green.
Favorite Food: 
Chocolate, verenicki (like perogies), chocolate, pasta, and my Mom's peach pie.  Oh, and did I mention chocolate???? 
Dream Vacation: 
I would definitely go on another Disney Cruise in the Caribbean!
Why did I come to Menno? 
I heard that Menno was looking for a new front desk person through a very dear friend and I immediately thought that I would love to work there!!!!   I had been working doing Sales and Marketing for an oil company and I experienced some life altering changes that really made me think about what was and is important for me.  
What I love about Menno:
I don't know if I have enough space to write about how much I am loving Menno!!!!  First of all, I feel so blessed to be part of this very special community.  Everyone has been so welcoming and you have made me feel like a part of the family right from day one.  This truly is a very special place…a sacred place.  God's spirit and love are in this building and in each and every one of us that walk through the doors.  And…Menno kids are the BEST!!!!!! 
My Favorite Bible Passage is Isaiah 40:28 – 31
28 Have you not known? Have you not heard?
The Lord is the everlasting God,
    the Creator of the ends of the earth.
He does not faint or grow weary;
    his understanding is unsearchable.
29 He gives power to the faint,
    and strengthens the powerless.
30 Even youths will faint and be weary,
    and the young will fall exhausted;
31 but those who wait for the Lord shall renew their strength,
    they shall mount up with wings like eagles,
they shall run and not be weary,
    they shall walk and not faint.
My Prayer for the Students:
I pray that each student at Menno will feel the strength and power of our amazing Lord and that you would trust the Lord to guide you and show you the way every day.  Our lives are filled with joy and sorrow, happiness and frustration, laughter and tears.  I pray for each one of you that through all of these times, you will see the joy and feel the comfort that Jesus gives to every one of you.  Jesus loves you so much!