School News
Introducing Our Executive Director... Mr Lucas!
Posted on

December 5th, 2018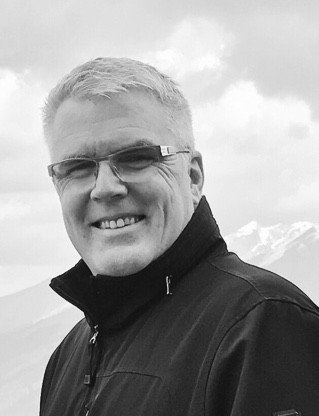 I am so excited to become part of the Menno Simons Society Staff. Menno Simons Christian School is near and dear to my heart as you all have been a blessing to my family over these last number of years and my youngest daughter has been impacted educationally.
I am a born and raised Calgarian. I graduated from Queen Elizabeth High School in the 80's and went on to further my education at Foothills Christian College and Providence University where I graduated with a BA in Religious Studies. Since then I have received a Masters in Counselling.
I am a third generation Pastor in our city. And God has been gracious to me and my family to give us the opportunity to give leadership to an outstanding inner city gathering of wonderful people. It's been twenty-nine years since I started the journey of Pastoral ministry and I truly have seen my life enriched because of it.
Someone asked me lately, "do you need another job". I replied, "absolutely not, but I do want to be part of the dream of seeing Menno Simons Christian School become all that it possibly can be." Thank you for allowing me the privilege to serve you and your families.
Fun Facts about Mr Lucas:
Family: My family consists of my wonderful wife Nanette and three children and a grand daughter. They each are the apple of my eye in many different ways. I can't imagine living my life without any one of them.
Favorite Color:   Blue
Favorite Food:  Broccoli (Just kidding)  For real:  Steak
Dream Vacation:   Any  beach on the Atlantic side of the Ocean as long as I'm with my wife.
Why did you come to Menno? I came to Menno because I sent my daughter here since kindergarten. I have experienced firsthand the difference the educators and parents can make in the life of one child, my child. This moved me so deeply that I felt 'called' to partner with these individuals in order to positively impact the amazing kids at Menno. I believe our kids have the giftings it takes to transform our city, nation, and global world.
Favorite Bible Verse Today:  "And I am certain that God, who began the good work within you, will continue His work until it is finished on the day when Christ Jesus returns." Philippians 1:6 (NLT)
My prayer for Menno: 
"Thank you Lord for Your love and faithfulness in all of our lives.   I thank You for Your protection and care over our Menno families.   I pray that you would make us more like You, and more aware of Your constant presence in our lives.  In Your Mighty Name, Amen."